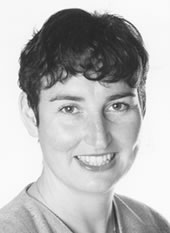 Isla Gillespie
Isla Gillespie is a qualified and registered psychologist with the Queensland Health Board.
Qualifications and achievements include:
Doctorate of Social Science (current)
BA
Grad Dip Adolescent & Child Psychology
Member of the Australian Psychological Society
Queen's Trust Scholar
Justice of the Peace (Qualified)
Certificate IV Trainer and Assessor
Mental Health First Aid Instructor
Experience
Her focus of interest and expertise includes:
Implementing strategies for organisations to ensure that the right people are in the right jobs at the right time based on the value systems of the organization and the employee.


Providing coaching and counselling skills to develop strategies, actions and goals for personal and professional success.


Developing skills, methods and practices for clients to effectively manage mental health issues. Providing training to Managers, Supervisors, Team Leaders and HR professionals in helping people with mental health issues in their workplace


Conducting workshops on conflict resolution, mediations and negotiation strategies using value systems.